FAQs

Best Online Fake ID  and Driver License Store
Choose your favorite IDs and add them to the cart
Proceed to checkout
Add a photo and signature for your ID at the top of the checkout page
Fill in your shipping details
In the comment section below, add the info for the ID i.e Name for the ID, Address, Date Of Birth, Height, Weight, Hair Color, and Eye Color
Make Sure The Photo is 4×4 and high quality because only a good photo can produce the perfect fake ID or Driver's License.
The quality of your ID is determined by the quality of your passport-size photo, so we advise you to go to a studio and take a perfect passport-size photo. Also, we do our best to offer you the best Fake ID we can offer
We accept payments via PayPal ( Friends and Family ), Bitcoins, Western Union, and Moneygram. All our payments are anonymous and your information is 100% safe and secured with us.
To pay by gift card from Target or Walmart is very simple. Purchase set amount cards or a card where you can load a specific amount depending on your fake id order total.
You can buy gift cards (not prepaid credit cards) online at Walmart or Target, or many online gift card sellers.
Enter your gift card number(s) as directed on the order form and complete your fake id order.
My Account + Order Progress Terms + Order Contact?
You will be auto emailed status updates.
Order progress terms:
Processing – Your order is being processed and made.
Completed – This means your order is finished. Next, the order is to be shipped out from our facility.
Tracking – Your order tracking information.
Terms that require your attention:
On Hold – Something other than payment has manually paused your order. Check your order messages as we will have contacted you.
Canceled – You canceled or did not make payment.
Very easy… In short, you download the app and then use their locator to find a nearby ATM or a 711 (just one of the tons of locations) to pay by cash or debit card.
Takes just a couple of minutes!!! Faster than Western Union with no paperwork!
Before downloading the app ensure you have a bitcoin wallet. Numerous free apps offer a secure bitcoin account wallet and thus give you a Bitcoin address number.
The following guide will give you step-by-step instructions to fund your Bitcoin account in minutes via the LibertyX app.
1. Download the LibertyX app from the app store: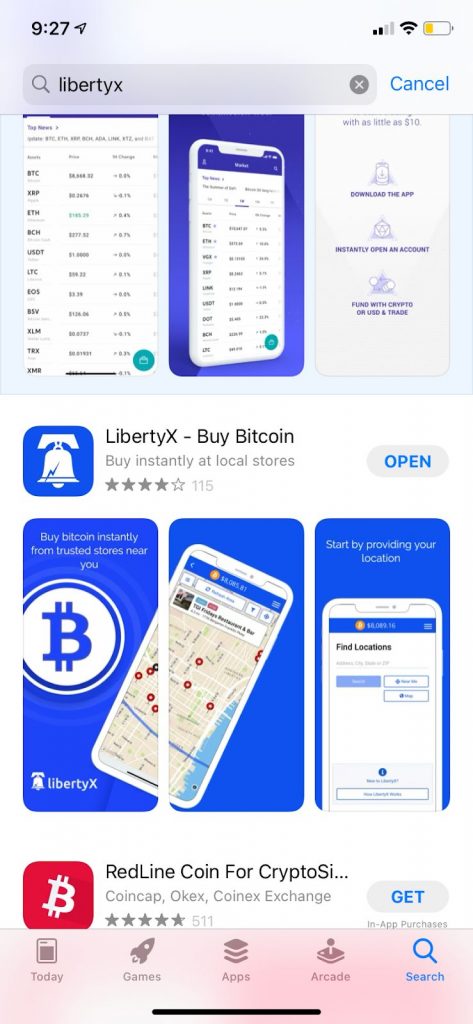 2. Open the LibertyX app installed now on your phone: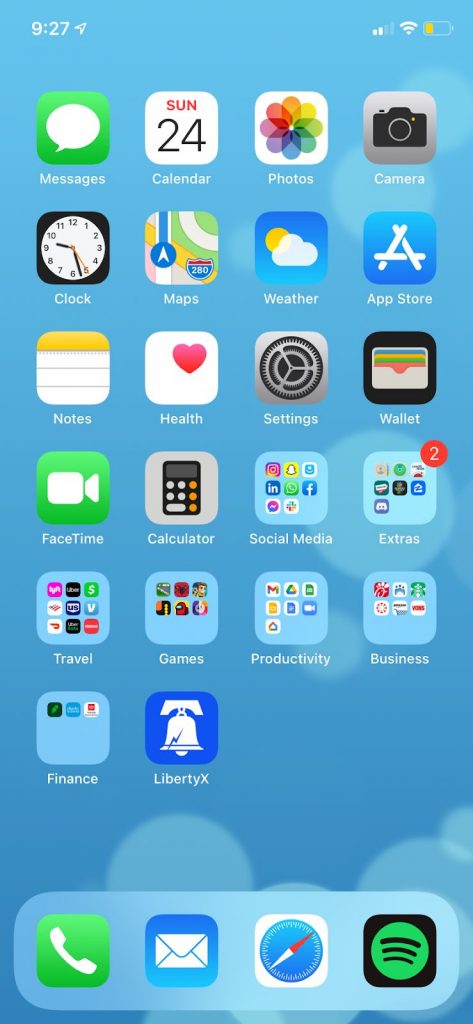 3. Once you are in the LibertyX app you will see this screen: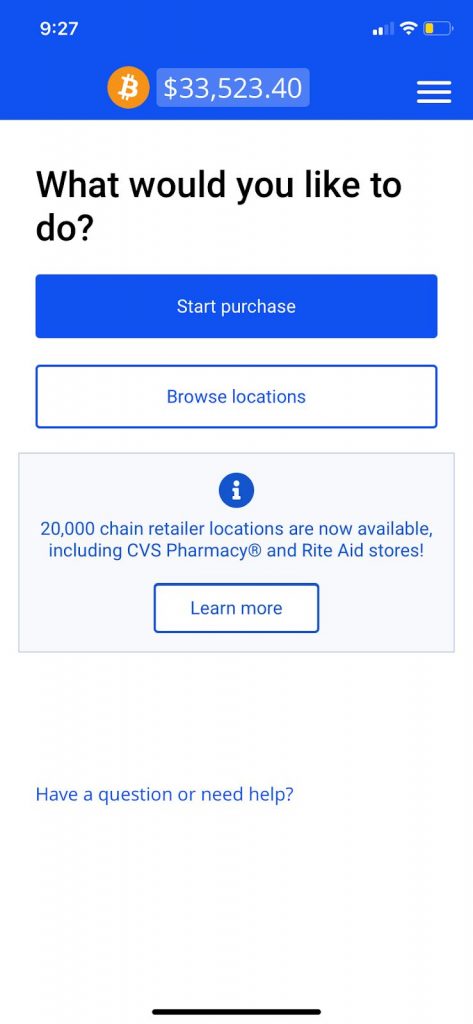 4. Navigate to the three lines located at the top right corner. Click this area and you will go to the following screen: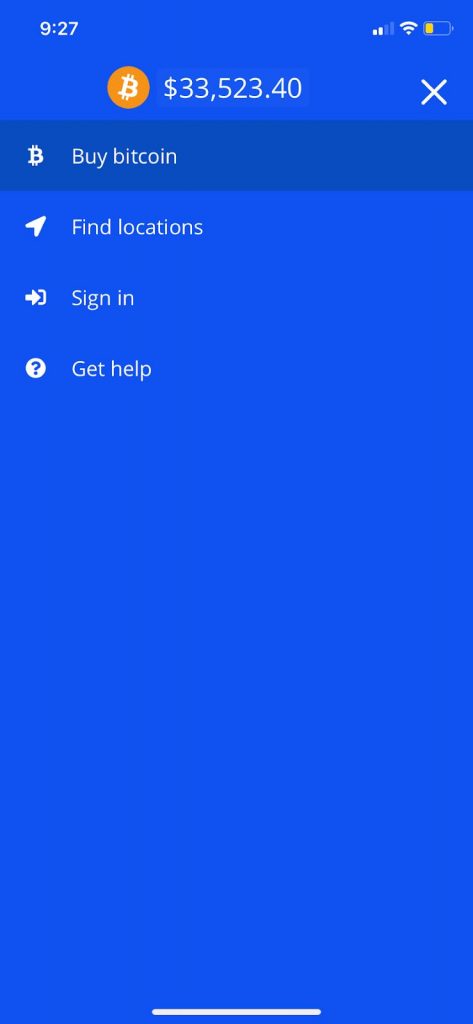 5. Click the "Sign in" link and then proceed to create a new account: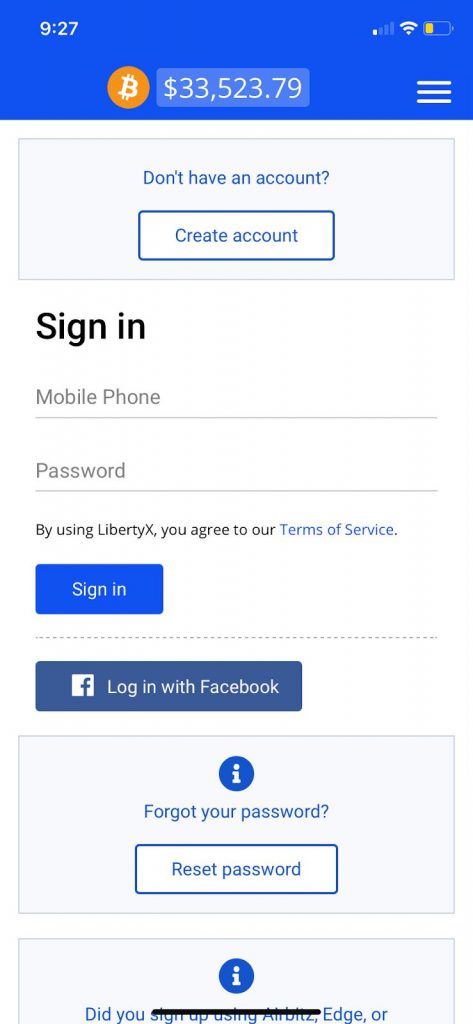 6. Setting up a new account you will provide your phone number and password: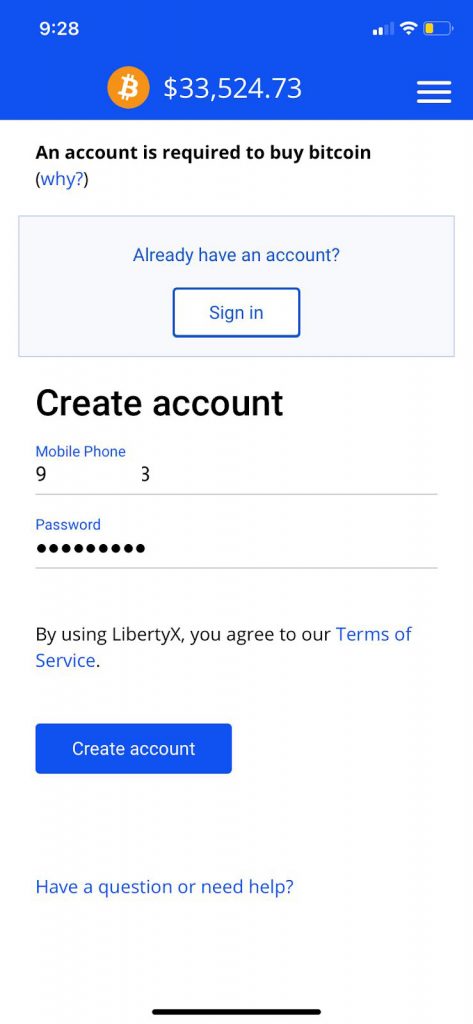 7. After setting up your account you can search for the closest location by clicking the "Find Locations" tab as pictured in step 4: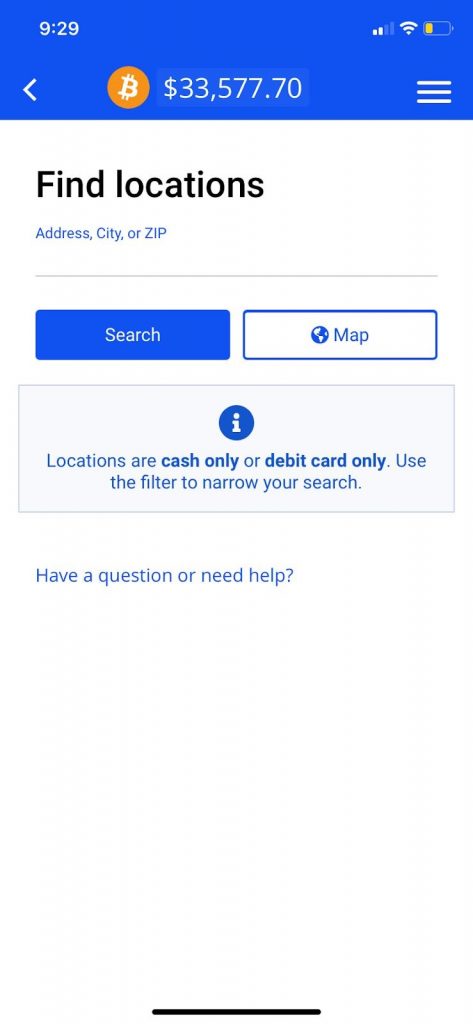 8. Search for numerous nearby locations by address, city, or zip code: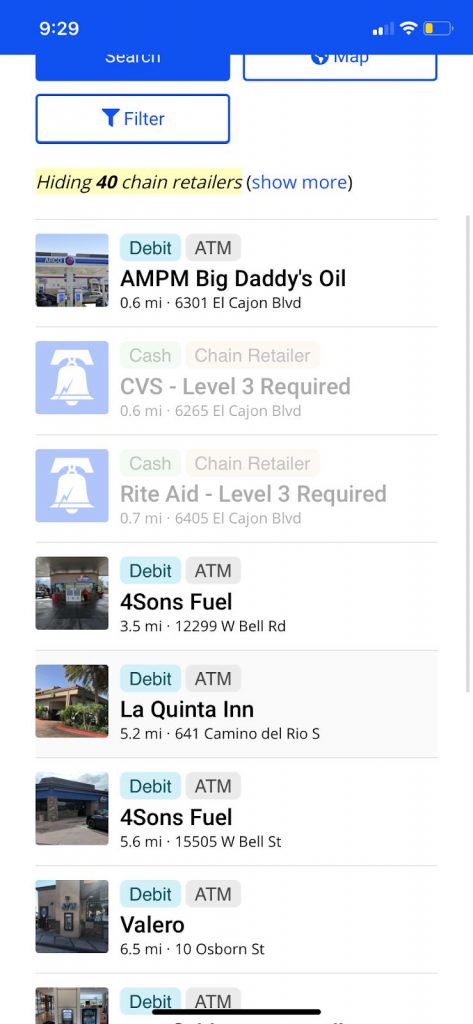 9. Navigate to the link "Buy Bitcoin" previously shown in Step 4, click on it to bring you to this screen, and enter your bitcoin address: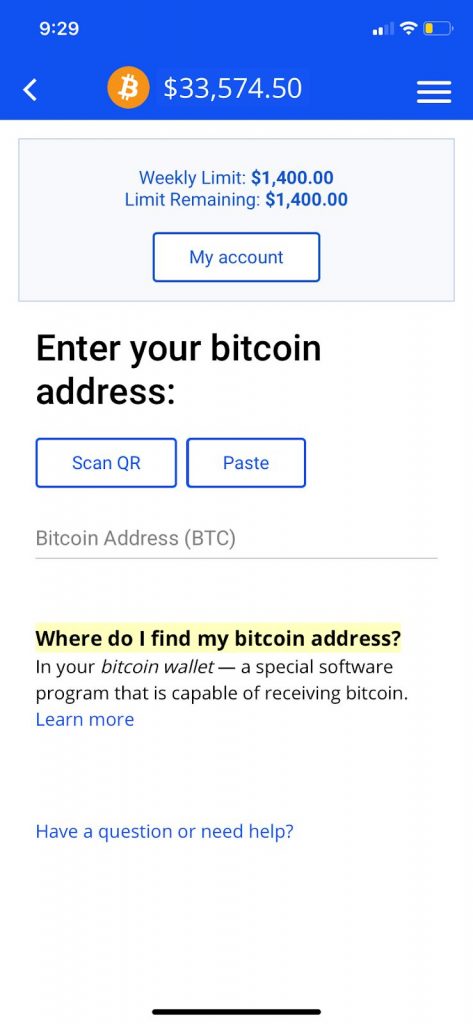 10. Depending on the amount of Bitcoin you need you can verify your email to raise the spending limit.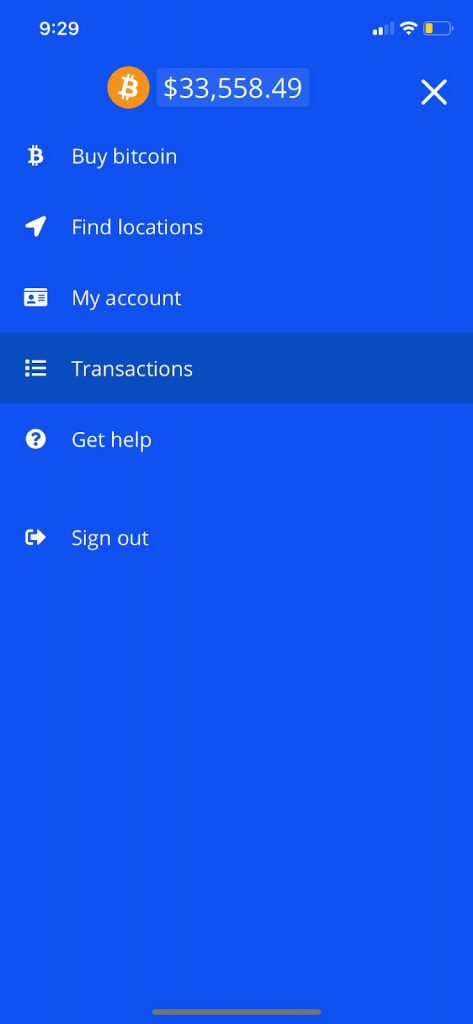 11. Go buy Bitcoin at your chosen location.
For cash or debit cashier locations, give the cashier your LibertyX code (code generated in-app after you select the store location) and make a cash or debit card payment.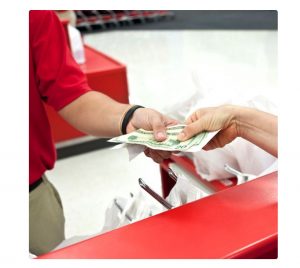 For standalone kiosk locations, enter the purchase amount desired in-app and scan the QR code on the debit terminal screen. Then insert your debit card and PIN to complete the transaction.
For ATM locations, select the LibertyX button on the ATM screen. Then enter your LibertyX code and purchase amount. Finally, insert your debit card (credit cards NOT ACCEPTED) and enter your PIN to complete the transaction.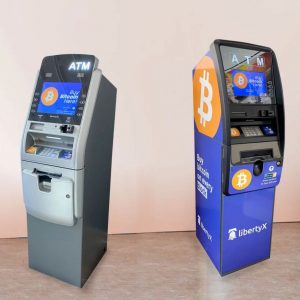 12. Proceed to purchase your fake ids and pay with bitcoin at checkout.